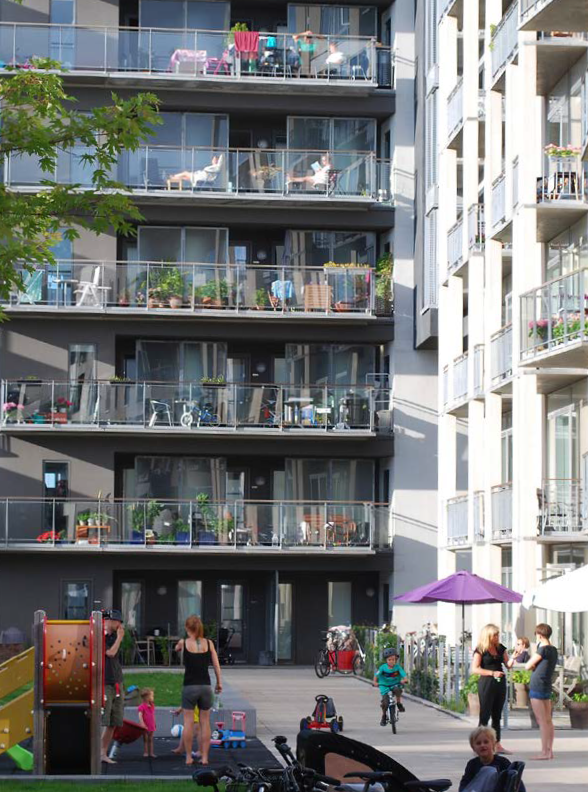 Publication: Health and Social Inclusion in Nordic Cities
In the spirit of sharing, exploring and learning, Nordic City Network has hosted a series of digital Morning Meetings as well as an urban lab in Västerås throughout 2022. The purpose is to continue to exchange views and experiences of how best to plan for sustainable cities across the Nordic region, and during this past year the focus has been on social sustainability. 
The Nordic region has for a long time held high ambitions to ensure good quality of life and well-being on equal terms for all citizens, in line with the vision to become the most sustainable and integrated region in the world by 2030. 
Similar to other parts of the world, cities across the Nordic region are faced with challenges of segregation caused by many different and complex factors and dynamics, calling for a varied set of integrated responses. In the Morning Meetings, we have focused on two paths of responses: 
Social mix and inclusion

Urban health
The aim has been to explore and gain different views and perspectives on how to work with these types of responses through a Nordic lens, providing examples from different parts of the Nordic region.  
This report is a collection of smaller articles, thought pieces, introduction to tools and case examples from this past year aimed at providing inspiration and further reflection on how to advance action. The report is edited by Gehl and Nordregio – Gehl in their capacity as advisor to the Nordic City Network and Nordregio as a member of the network with a special role to strengthen the connection between between practice and research.