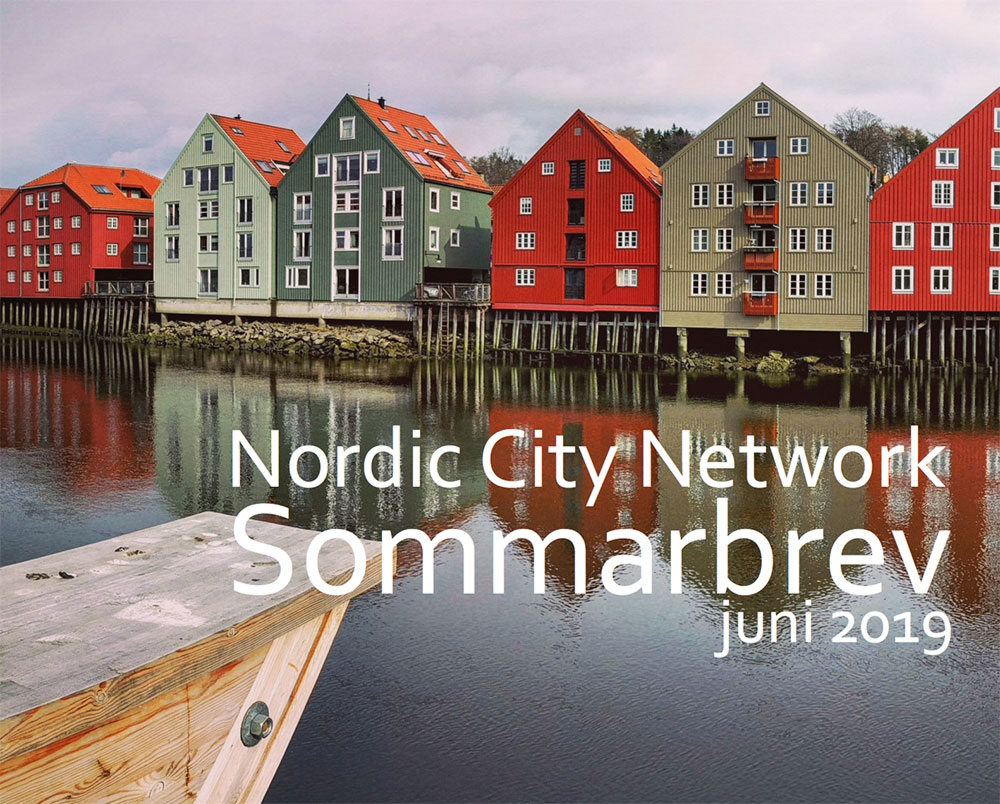 SUMMER NEWSLETTER 2019
Nordic City Network exists for its members and their cities and not for itself. Collectively, our member group, the secretariat, the Advisory Board and external collaborations induce new knowledge and solutions bringing us closer to our goal of creating sustainable and attractive cities in the Nordic region.
We wish you all a great summer!