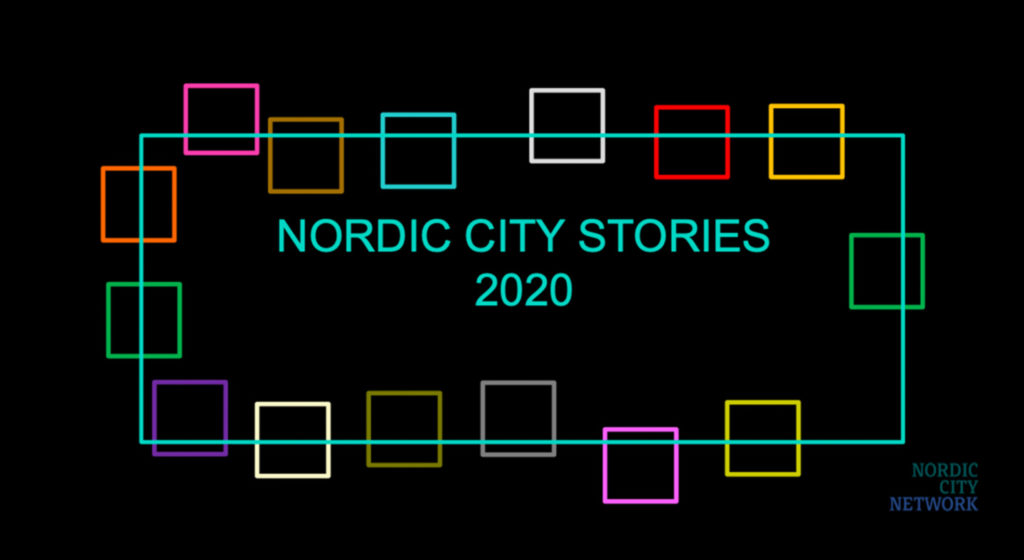 Welcome to the Nordic City Stories-conference
On November 24th researchers, NGOs, activists and practitioners, come together to explore how we get people to discover and understand their city in order to ultimately recreate it. A sustainable city for and by the people who live there.
Here is the program for Nordic City Stories. Very welcome to participate in this online conference!
Nordic City Stories November 24th at 09.00-12.30
Moderator: Helle Søholt, founding partner and CEO Gehl

09.00-09.15: Welcome and introduction to the day
Marcus Horning, chairman Nordic City Network
09.15-09.45: Reflections on the project Nordic City Stories 2018-2020
Louise Vogel Kielgast, associate Gehl
09.45-10.00: Short break
10.00-11.00: Key notes on democracy, dialogue & participation in urban planning & development in the Nordics.
Reflections on power, democracy and scaling up regarding dialogue & participation in urban planning.
– Nazem Tahvilzadeh, researcher urban and regional studies, KTH Royal Institute of Technology
– Zakia Elvang, partner and democracy advisor, We do democracy
– Emma Terämä, expert adviser on urban policy topics, Ministry of Finance in Finland
– Marie Karlberg, senior advisor, department for Growth and Climate, Nordic Council of Ministers
11.15-11.30: Short break
11.30-12.15 Round table discussion on democracy, dialogue & participation in urban planning & development in the Nordics.
Reflections on power, democracy and scaling up in the everyday reality of Nordic municipalities.
– Paul Natorp, cofounder Sager der Samler
– Emil Sandström, urban planner, Umeå municipality
– Peder Baltzer Nielsen, city architect, Aalborg municipality
– Anu Hämäläinen, participation planner, Helsinki Urban Environment
– Lisbeth Iversen, Senior Advisor, Arendal municipality
12.15-12.30 Concluding remarks & Nordic cooperation 2021
– Kjell Nilsson, Nordregio
– Marcus Horning, Nordic City Network
– Patrik Faming, Nordic Council of Ministers task force on sustainable cities