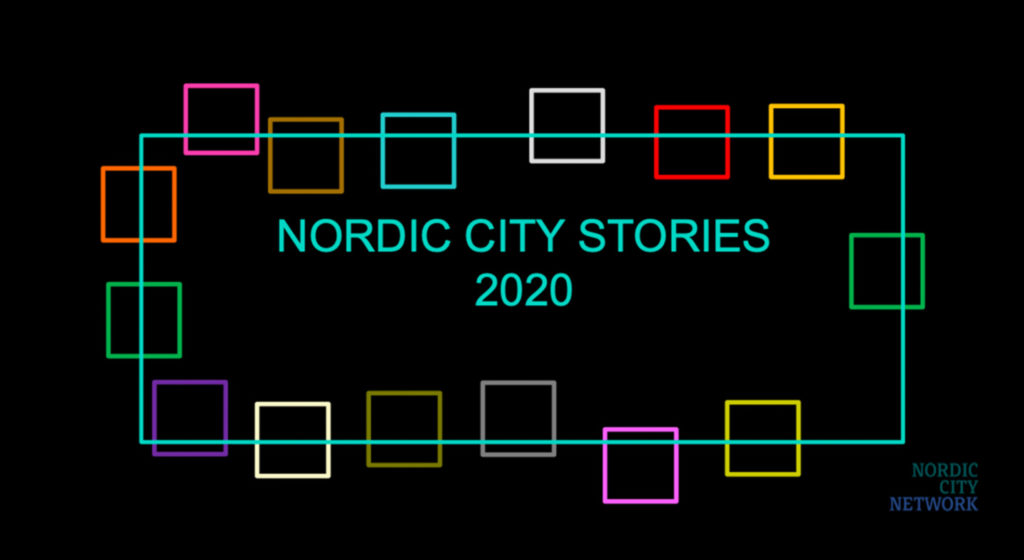 Welcome to the Nordic City Stories-conference
On November 24th researchers, NGOs, activists and practitioners, come together to explore how we get people to discover and understand their city in order to ultimately recreate it. A sustainable city for and by the people who live there.
Here is the preliminary program for Nordic City Stories. Very welcome to participate in this online conference!
Nordic City Stories November 24th at 09.00-12.30
09.00-09.15: Welcome and introduction to the day
Moderator + chairman & manager Nordic City Network
09.15-09.45: Reflections on the project Nordic City Stories 2018-2020
Louise Vogel Kielgast, Gehl & Tyke Tykesson, NCN
09.45-10.00: Short break
10.00-11.00: Key notes on democracy, dialogue & participation in urban planning & development in the Nordics.
Reflections on three conclusions from Nordic City Stories regarding:
Power
Democracy
Scaling up
– Research: Nazem Tahvilzadeh (local/national perspective) (sv)
– NGO: we do democracy (international)
– Policy: ministry for urban development (no/dk)
– Policy: NMR (nordic)
11.15-11.30: Short break
11.30-12.15 Round table discussion on democracy, dialogue & participation in urban planning & development in the Nordics.
Reflections om power, democracy and Scaling up in the everyday reality of Nordic municipalities.
– NCN member cities
– Other Nordic cities (best practice)
12.15-12.30 Concluding remarks & Nordic cooperation 2021
– Representatives Nordic Council of Ministers task force on sustainable cities, Nordregio and Nordic City Network